Annie Oakley wasn't the only gun totin' femme of the past. Take a look at these lovely ladies!
January 5, 1938. Westmoreland Hills, Maryland. "Mrs. Albert F. Walker of this town has been declared 1937 women's skeet shooting champion of the country by the National Skeet Shooting Association."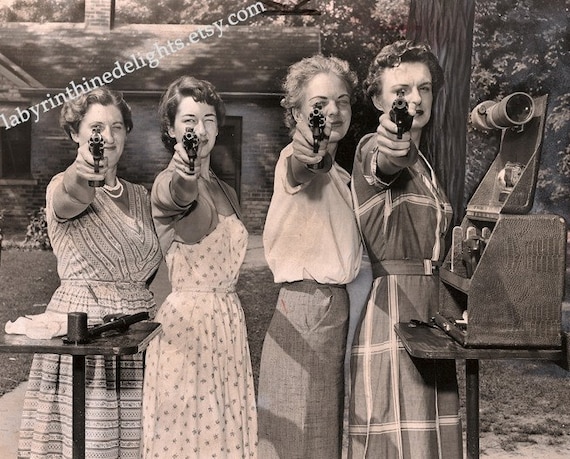 An original wire photograph from the archives of a newspaper showing women practicing with revolvers. The women are fully identified and their names can be read on the back were they are referred to as "Police Women".
This was considered the "wrong" way to hold a rifle.
80 years from now, our children's children could be looking at the same picture of us and be inspired!
"Pat Laursen, national women's skeet shooting champion, wearing glasses that improve her aim and protect her eyes from flying pieces of pigeon. Photographed by Alfred Eisenstaedt in Akron, Ohio. 1940"